Our story
The Jasperson family has been operating greenhouses on their Heritage Farm just south of Stonewall, Manitoba, since the late 1980s. Their roots are deep in the community, with the farm on hwy 236 being in the family since 1887.

What originally started as a backyard hobby, has grown into a thriving business, thanks to the steadfast support of a loyal customer base, who appreciate this small-town friendly family business that focuses on quality, expert knowledge and personal customer service.
Bev and Ed Jasperson, married in 1961, raised their 3 children Kris, Heather and Bruce, on the family farm and instilled in them a love for the land, an ethic of hard work, and a true sense of family and community pride.
Bev started with an 8'x10' greenhouse that Ed built for her off the back of the garage.

She started by growing for herself, as she had always had a love of plants & flowers, and a big garden was always an integral part of feeding a farm family. She had such a knack and a green thumb that she started growing plants for friends & family.

As the interest grew, they needed to expand. Ed was a career mechanic, running Jasperson's Automotive Rebuilders, on Main Street in Stonewall for over 20 years.
Ed and the boys, Kris and Bruce, built a larger greenhouse off of the farm shop, and Ed moved his automotive business to the farm so he could focus on the greenhouse expansion, starting to retail plants in the late 1980s.
As a family, the Jasperson's made the decision to go big! Always a handy and multi-talented bunch, they personally built, by hand, the big greenhouses you now see at the
current location, they incorporated and opened in 1995. Bev, a career nurse, retired as Director of Nursing at the Stonewall District Health Centre in 1995 and went into the business full-time with Ed.
Sadly, Ed passed away suddenly in January 1999, leaving the family to carry on their dream.
Kris, having gone through Agriculture and farming the land, and Heather, a Chartered Accountant, were involved when not working at their own full time jobs, helping build and maintain the business, and look after the books.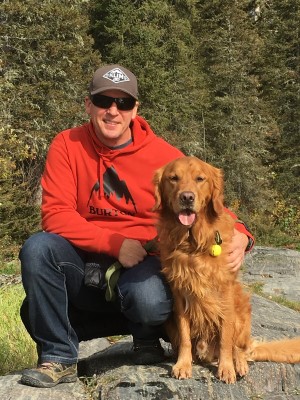 Bruce, always interested in the business, did his Horticulture schooling and landscape training in the early 1990s and has worked fulltime in the business since 1995. He became a Certified Landscape Technician (CLT) and ran the landscaping division through the 2000s, and then took over the business solely in 2014 with his wife, Liz, and their dog, Jake, by his side.
Today, Bruce is President of Jasperson's Greenhouse and takes great pride in the family history, and the blood, sweat and tears that has built the business. The team of staff, all local community-minded people, are second to none, and are the reason for the continued quality of the plants and the incredible personal customer service.
Our customers are our friends and our neighbours. We are proud community members. We are happy to share our knowledge to instill a love of gardening and plants in others. We love what we do and are lucky to serve our loyal base of customers.
We are Jasperson's Greenhouse.